The Nighthawks w/ Special Guest Rev. Billy C. Wirtz
Show Details
Ticket Price:

$27.00

-

$32.00

Door Time: 7:00 PM
Show Type: Blues
$27 advance, $32 day of show
THE NIGHTHAWKS 2017
current lineup for The Nighthawks is:
Mark Wenner: Vocals, Harmonica
Johnny Castle: Vocals, Bass
Paul Bell: Guitar
Mark Stutso: Drums, Vocals
When Mark Stutso, master of the deep groove, joined The Nighthawks at the beginning of 2010, the 21st-century version of the legendary American roots band was complete. With Paul Bell and Johnny Castle in the band for nearly a decade, and founding father Mark Wenner the remaining original, this team outshines all previous incarnations.
The Nighthawks was an idea in Mark Wenner's brain long before he was able to implement it. The musical product of pre-1958 radio in Washington, D.C., he did not know there were rules against mixing blues, R&B, honky-tonk country, doo-wop, gospel and rockabilly into one delicious stew.
In 1972, Mark, then 23, returned to his hometown after a New York City band apprenticeship eager to start a real, work-every-night band based on American roots music. He found a receptive local scene. Washington has long been a musical melting-pot of the kind that made Memphis the source point for the evolution of American music in the second half of the 20th century. It just never had a Stax or Sun record label to tell the world. As the city exploded with an influx of people from all the surrounding states during the Great Depression and World War II, Washington became a hotbed of musical cross-fertilization. When Bill Haley first brought his wacky Pennsylvania mix of hillbilly music and rhythm and blues to D.C. in 1952, people got it. And white kids like Mark found the Howard Theater – now recently restored and part of the historic top tier of the Chitlin' Circuit that included Baltimore's Royal, Chicago's Regal and New York's Apollo – just a 25-cent bus ride away from the suburbs.
The Founding Quartet
The original Nighthawks lineup solidified in mid-1974. Bringing together frontmen Mark Wenner and the young Jimmy Thackery with a veteran rhythm section, Jan Zukowski on bass and Pete Ragusa on drums, the quartet ruled the highways and honky-tonks until Jimmy's departure in 1986 to pursue a solo career. The band opened many doors and forged many touring routes for their contemporaries, including the Fabulous Thunderbirds, Stevie Ray Vaughan and Robert Cray, and played with as many Blues and Rockabilly legends as they could. They opened show after show for Muddy Waters, James Cotton and Carl Perkins, and backed up and recorded with John Hammond and Pinetop Perkins.
The first years after Jimmy's departure were a bit under the radar. Mark, Jan and Pete soldiered on, taking on such roles as Elvin Bishop's East Coast band (from Halifax, Nova Scotia, to Key West) and becoming the backing band of choice for the Rosebud Agency's showcase tours with John Lee Hooker, Elvin Bishop, John Hammond and Pinetop Perkins. After a series of guitarists of the month that included Warren Haynes and Steuart Smith, a collaboration with Wet Willie frontman Jimmy Hall led to several years with a solid quintet that also included guitarist Jimmy Nalls (Sea Level, D.C. Dog). That version of the band never released any recordings, although if you order Jimmy Nalls' CD from his website he will include a free live show of the Nighthawks from New York's Bottom Line during that era.
The next iteration of the group saw a young Bob Margolin protégé from Chapel Hill, Danny Morris, step in as guitarist with the original three members, bringing the band back to a quartet. Morris stayed four years before leaving to pursue his love of surf guitar. He was followed in that role by Upstate New Yorker Pete Kanaras. Nine years later, Pete Kanaras left, and Jan Zukowski signed on with the Fabulous Hubcaps, a popular East Coast oldies show band. Pete Ragusa stayed until 2010, opting to work closer to home as a freelance player and producer.
A Team of Veteran Players
The current members bring decades of varied experience to the stage and studio. Paul Bell has played in many influential bands around the Nation's Capital and is the consummate D.C. guitarist, capable of soul scratching or country picking. Paul was less familiar with the classic Robert Lockwood/Louis Myers styles of Chicago blues playing than some of his predecessors, but it didn't take long for him to add those to his bag of tricks. When he plays a slow blues solo, you can hear a little of late D.C. picker Roy Buchanan, but without the tortured hysterics. Paul spent 10 years working with legendary blue-eyed soul man and keyboardist Tommy Lepson, who subbed for Mark Wenner on a number of dates this year while Mark recovered from open-heart surgery.
Johnny Castle started his D.C. career with Crank, popular early hard-rockers who opened for Jimi Hendrix. He spent journeyman time with Eddie and Martha Adcock in the heyday of D.C. Bluegrass, mixing comfortably with legends such as Bill Monroe and Ralph Stanley at festivals. After a stint with funk in an outfit called Spatz, he came through Tex Rabinowitz's Bad Boys at the height of the Rockabilly revival, splitting off to form the psycho-billy band Switchblade. In 1984, Mark Wenner developed a repertoire of material with Switchblade and together they recorded Mark's
Fugitive –
a project that mixed hard rocking country classics with electric blues instrumentation (think Kentucky Headhunters). Live versions of some of those tunes can be heard on Mark's compilation,
Runs Good, Needs Paint
. Before joining the Nighthawks, Johnny spent a decade recording and touring with diesel-billy legend Bill Kirchen.
Mark Stutso spent nearly two decades with former Nighthawk Jimmy Thackery. Before that he played in a number of big and small-time rock bands, including Ruffryder – a spin-off of Black Oak Arkansas – and Virginia Beach-based Trix. Originally from deep in West Virginia and Southwest Virginia, Mark put in five years in the coal mines before escaping into his drum kit. He lives in Pittsburgh and has collaborated with the late Glenn Pavone and Norman Nardini. His vocals are a force to be reckoned with.
Rev. Billy C. Wirtz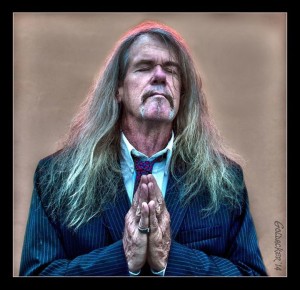 Reverend Billy C. Wirtz is a comic genius, gifted pianist and American musicologist who defies easy classification. "I like to think of myself as the Victor Borge of the blues," states the Reverend, but Billy goes way beyond Borge both in scope of subject matter (from politics to social commentary) and, of course, in taste. In fact, no theme is too extreme, taboo, or undignified for the Reverend, so long as it garners a good laugh.
Billy C. Wirtz was born in Aiken, SC, on September 28, 1954. One of his most treasured childhood memories was watching the gospel programs broadcasted from the Bell Auditorium in nearby Augusta, GA. In 1963, his family moved to Washington, D.C. where he eventually landed a job at Glen's Music, a record store which catered to black music, including R&B, jazz, and spirituals. "I spent all day long listening to Julius Cheeks, Clarence Fountain, and the Dixie Hummingbirds. I was in heaven," said Billy. In 1971, he attended a gospel concert featuring, among others, the 615 pound Gloria Spencer, billed as "The World's Largest Gospel Singer" and the Mighty Clouds of Joy. "It was like an epiphany for me, a revelation to experience something like that live. It left an indelible impression on me," added Billy. While working at Glen's he was also inspired by recordings of pianists Albert Ammons, Meade Lux Lewis, Big Maceo, and Otis Spann to name a few. He took up the keyboard while in high school, but it wasn't until the tail end of his college career at James Madison University (from which he graduated with a degree in special education) did he play the instrument in earnest.
After graduation, as Wirtz was filling out applications to start a career in teaching, Chicago blues pianist Sunnyland Slim came through Virginia on tour. After attending a performance, Wirtz introduced himself and discovered Slim was headed to the next gig via Greyhound Bus. Billy volunteered to chauffer the blues legend to the next show and struck up a lasting friendship. Later, Sunnyland wrote thanking Billy and invited him to stay at his home if he ever made it to Chicago – an invitation that found Billy heading to the Windy City to accept. He stayed with Sunnyland Slim, learning directly from the master, going to Chicago niteclubs and meeting blues artists he revered as a youngster. This taste of the musicians' lifestyle ignited the idea that he himself might make a living playing the piano. His first official blues band was Sidewinder, a group from his college town of Harrisonburg, VA, and later was able to hook up with the Charlottesville All Stars, a larger ensemble with similar blues tastes.
As the 80's dawned, Billy Wirtz had already earned the reputation of being a gifted sideman and became much sought after by many Washington, D.C area roots bands, including the legendary Root Boy Slim & the Sex Change Band, Evan Johns and the H-Bombs, and the original contingent of the Nighthawks, which included Jimmy Thackery on guitar. By 1982, Billy had grown weary of the incertitude of freelancing and decided to embark on a solo career. About the same time Billy declared his independence his first solo LP was recorded live in a bar in Hickory, N.C.,
Salvation Through Polyester
, on the No Big Deal label of Atlanta. In 1988, Wirtz released Deep Fried and Sanctified on the Kingsnake label – a turning point for him in many ways. "I think we originally pressed about 2000 copies of this before leasing it to Hightone in 1989 and it marked my long and productive association with that great label," said Billy.